Hi, my name is Dallas.
I'm 13 years old.
I live in Tarzana California.
Favorite Tim Burton Movie(s): Edward scissor hands because I can relate to Edward. He isn't 'normal' to most people and just wants to be accepted. I am not, according to people, 'normal' and I don't exactly want to be accepted but I just want people to treat me with the respect that I deserve.
Favorite Non-Burton Movie(s): Interview with a vampire and Queen of the Damned because I love vampires and I love them because they are different and unique.
Favorite Bands: Atreyu, Slipknot, Murderdolls, Marilyn Manson, Evanescence, Avenged sevenfold, Korn, Three days grace, Afi, HIM, Static-x, Orgy, Papa roach, Dry Cell, Disturbed, The Used, Smile empty soul, The Cure, Foo Fighters, Ramones, Smash Adam and the atom Smashers.
Favorite TV Shows: Rockzilla, Six feet under, Dead like me, south park, Carnival.
Favorite Food: Salad
5 Random Likes:
1. Music
2. Playing guitar
3. Horror movies
4. Sexy Sammie (my cat)
5. Hot Goth guys
5 Random Dislikes:
1. Snotty Malibu kids
2. My dad
3. Sunlight
4. Girls who can eat WHATEVER they want and never gain a pound
5. Valentines Day
Oppinion On...
Drugs/Alcohol: Drugs are stupid and can screw up your life permanently. Alcohol isn't as bad as drugs but it can be bad if you can't control it.
Cutting/Self-Harm: Cutting doesn't get rid of the pain but for some people it can make it go away for a little while. In the end the pain is still there and you are left with nothing but scars and regrets.
Suicide: Suicide is one of the worst ways to die. When someone commits suicide they are only thinking of him or her self at the moment in that moment of time they aren't thinking of the people they are hurting in the process.
George W. Bush: Personally I don't like him because he is an Anti gay hypocrite.
Gay Marriage: I think that marriage should be about love not discrimination.
Name one thing you could never live without and why: I could never live with out music because it is my life, my passion.
PICTURES
No more than 4.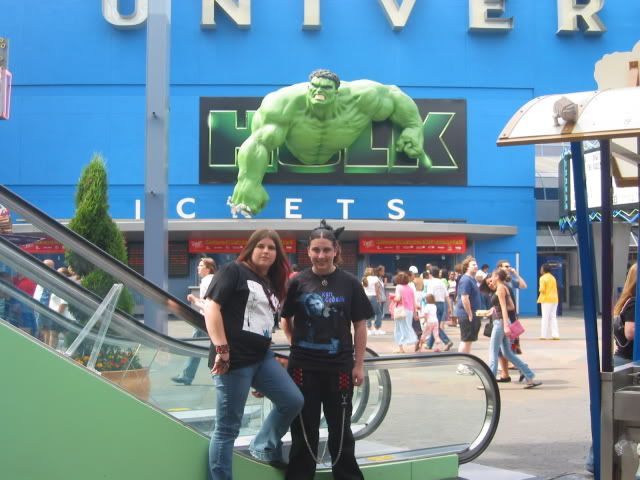 the girl on the left is me, and the girl on the right is kelsey, the mod